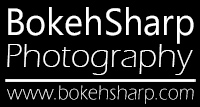 Home
Portfolio
Rates
Information
Our Friends





Hello Makeup Artists

We are always looking for MUA to work with, this allows us to better match the skill set of the MUA to the project.


IF you are intersted in working with us, please contact us, but a few quick things to note:

We understand you may be a professional and doing this for many years, however, we have never worked together. So the one thing I ask, is lets do a small quick camera test together.

Now we are not looking to take advantage of you and get you to do a job for a comercial shoot for free. What we do ask is that we collaborate on a small shoot.

What does this entail? Well, we ask that you help with us on one of our collaborations, where everyone gets to take something away from the shoot. These are generaly small, and done in less than 2 hours.

These are the types of shoots where we collaborate:
Camera Test with model
Camera Test with MUA
Concept testing - Sometimes on of us wants to see how things look on camera
Model TFP - Where Model needs a shot for their portfolio
MUA TFP - Where MUA needs a shot for their portfolio
Creative Collaborations - Where everyone involved just likes the concept
Note: On these shoots, everyone gets a copy of the images. Everyone is a part of the collaboration and this deserves the credit and images for their contribution.